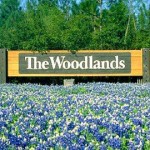 Comedy Driving, Inc. has a great Woodlands Defensive Driving class conveniently minutes away from The Woodlands area. This Woodlands Texas defensive driving course has met all the Region XIII and TEA (Texas Education Agency) requirements which satisfy the needs of Texas courts for defensive driving safety classes. To have the ticket dismissed, simply make sure you have contacted the court of where you were given the citation, pay your court fine and come to our class! You do not have to call ahead of time. You can be like that bad uncle and come without ever calling ahead! Our classes are never cancelled so we will always be home.
Getting to our Wooldands driving safety course from The Woodlands is simple. Hope on Interstate 45 and head south until you reach FM 1960 and exit. When you reach FM 1960 make a right and head towards Willowbrook Mall and Hwy 249. Once you reach Hwy 249 keep going straight until you reach Perry Road we will be on right before Perry Road. Our location is right across the street from Mister Car Wash and Prime Time Steak House.
For help with directions or to simply satisfy your curiosity, go to or "Locations" page to see our local classrooms. If you click on our "Help Center" you will see our "Frequently Asked Questions". If you still have questions, then just call us at 713-465-0042 with your questions or e-mail us at comedydriving@comedydriving.com.
Reasons to take Comedy Driving Defensive Driving
Flexible Schedule
Rush Delivery
Unlimited Log-ins
State Approved
No Final Exam
100% Animated
Free Audio and Video
Comedic Course
24/7 Support
No Hidden Fee's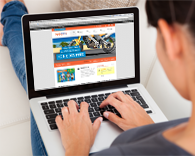 Ready to dismiss your ticket?
Social Share