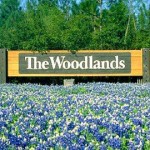 Comedy Driving, Inc provides a Defensive Driving The Woodlands Texas course both in a classroom setting as well as an online course. This Woodlands Texas defensive driving course has met all the Region XIII and TEA (Texas Education Agency) requirements which satisfy the needs of Texas courts for defensive driving safety classes. To have the ticket dismissed, simply make sure you have contacted the court of where you were given the citation, pay your court fine and come to our class! You do not have to call ahead of time. You can be like that bad uncle and come without ever calling ahead! Our classes are never cancelled so we will always be home.
For help with directions or to simply satisfy your curiosity, go to or "Locations" page to see our local classrooms. If you click on our "Help Center" you will see our "Frequently Asked Questions". If you still have questions, then just call us at 713-465-0042 with your questions or e-mail us at comedydriving@comedydriving.com.
Humble Class Times
| | |
| --- | --- |
| Tuesday | 4:00 PM - 10:00 PM |
| Friday | 9:00 AM - 3:00 PM |
| Saturday | 9:00 AM - 3:00 PM |
| Sunday | 9:00 AM - 3:00 PM |
Comedy Driving is approved for all courts in Texas, including but not limited to, the following courts in and around the Houston area.

Woodlands

TX Area Defensive Driving Resources

Woodlands

TX Area Courts
The Woodlands Courthouse
1520 Lake Front Circle
The Woodlands, TX 77380
281-292-3325
Monday – Wednesday – Friday – 8:30 am – 4:30 pm
Social Share