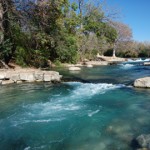 Are you looking for a cheap and reliable Defensive Driving San Marcos Texas course to dismiss a ticket and prevent it from going on your driving record? Were you unable to take the course because of a busy schedule and now you have to take it as soon as possible? Do you need to reduce your automobile insurance rates? You can find all these benefits in our course. Our defensive driving course  is an exciting and informative course throughout Texas.
Comedy Driving is the 3rd largest online defensive driving course in Texas and is a fun and entertaining method to dismiss a traffic violation. During the course, information about driving rules and regulations is provided in a enjoyable and exciting way. You can start the course right after you sign up. You have 120 days in order to complete the course from the day you sign up. However, you can complete the course in a day if that is what you want to do. The course is 6 hours long if you want to complete it in one day, 5 hours of instruction and 1 hour is a mandatory break. If you complete the course over multiple days the course is only 5 hours and you are not required to take a break. Please be aware the court gives you 90 days in order to take the course and submit the driving safety course certificate. If your court deadline has passed call the court and ask for an extension to avoid paying additional fines.
Additionally, follow us on facebook or twitter for more information about our course. You can also give us a call if you have any additional questions at 281-383-9476 or email us at comedydriving@comedydriving.com. Our customer service representatives are available 24 hours and 7 days a week.
A defensive driving affiliate in your area would be:
San Marcos Driving School
1244 Highway 123
San Marcos, Texas 78666
1-512-396-7258
1-830-620-6654
San Marcos Driving School
1516 S. Seguin
New Braunfels, Tx 78130
1-830-620-6654
Reasons to take Comedy Driving Defensive Driving
Flexible Schedule
Rush Delivery
Unlimited Log-ins
State Approved
No Final Exam
100% Animated
Free Audio and Video
Comedic Course
24/7 Support
No Hidden Fee's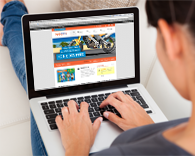 Ready to dismiss your ticket?
Comedy Driving is approved for all courts in Texas, including but not limited to, the following courts in and around the San Marcos area.


San Marcos TX Area Defensive Driving Resources









City of San Marcos Municipal Court




San Marcos Municipal Court
712 South Stagecoach Trail
Second Floor Suite 2233
San Marcos, TX 78666
512-393-8190
Monday – Friday 8:00 – 4:30




San Marcos TX Area Department Of Public Safety Offices




Social Share