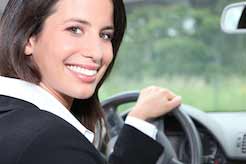 There is a difference between a
Defensive driving Houston
course and a driver-training course. A driver-training program is for people who want to get their license for the first time, or for people who let their license expire and need to get a new one. A defensive driving or driving safety course is for people who already have a valid Texas driver's license and want to either become better drivers and get a discount on their insurance for taking a defensive driving houston course or to get a ticket dismissed after they've gotten permission from the court to take our system.
In Houston, you'll find comedy defensive safety courses available across two mediums: in a classroom environment with an instructor or a course you can take online, which involves watching, and listening to animations and videos. Regardless of which medium you use, you have to spend a total of six hours on the houston comedy course and pay at least $25 to take it. For automobile safety classes, there's no legal way around the time and minimum cost requirement. Houston driving safety schools such as Comedy Driving, Inc., give you an added bonus to the classroom environment: the instructor is a comedian who will save you from an otherwise boring and frustrating lesson by getting you to laugh as much as possible during the duration of your houston defensive safety course. During the online class provided by Comedy Driving, Inc., many of the animations and videos are written and designed to be funny so you'll be entertained while taking your houston comedy driving program from the comfort of your own home or sneaking it in while you're at work.
By Texas law, each
Defensive Driving Houston
provider must charge each student a minimum of $25 for the automobile safety class so you won't find a legitimate driving safety school or class cheaper than that. But, in Houston,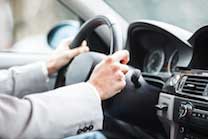 you can find these classes for as low as $25 as you would at Comedy Driving. You may find it for the same price at other schools, but it's likely their method will lack the "comedy" part. Some Houston area defensive driving schools, whether they have instructors that will educate as well as entertain you or not, charge nearly $70 for a defensive automobile class. This is an additional and separate expense from the fines and fees you have to pay the court to hear and process your case.
Regardless of where and how you decide to take a defensive driving class, the Certificate of Completion that will be issued to you for passing a test at the end of the course can only be given to you through the mail. By law, schools and instructors are not allowed to physically give you a Ticket Dismissal Certificate of Completion by hand and you're not allowed to pick it up in person. It must be sent to you through the mail. It can take between one and seven days for a Certificate of Completion to get to you by regular USPS mail, but most comedy defensive schools like Comedy Driving, Inc., provide an expedited, or rushed, delivery options which can get your Certificate of Completion to you within one to two business days. That's particularly helped if you spent your nights catching up on what your TiVo recorded for you instead of taking your defensive course.
In the end, you have to decide what kind of program is right for you: funny or boring, in person or online. You'll find every combination available in the Houston area: funny and in person, funny and online, boring and in person as well as boring and online. You can go to Comedy Driving, Inc. for either of the funny options or someplace else for the boring options. The latter is not recommended as the frustration and boredom may drive you to actually become a worse driver... no pun intended. Defensive Driving Houston
LATEST STUDENT REVIEW
5
5 out of 5 Stars
"Its a very funny and fun course! (:"
- Angela O